One day Introductory Workshops to Printmaking with Photopolymer Plates / Solarplate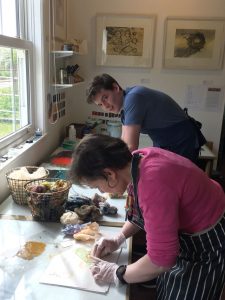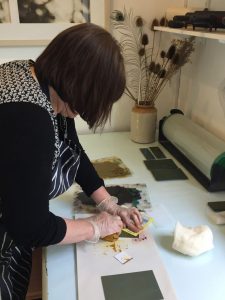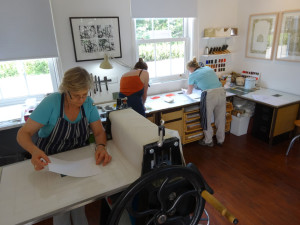 On Tuesday 31st October and Saturday 25th November, 10am-4pm 2017
Solarplate describes the process of printing from a light sensitive plate that has been exposed to sunlight or an artificial source of UV light. The plate is then develop in tap water. The technique offers a range of possibilities in image making whereby the effects of traditional methods of etching, relief and lithography can be achieved from a single type of plate. It offers fine detail and a wide tonal range using photographic imagery, hand drawn originals and the direct use of found material. The technique is very easy to learn making it suitable for beginners as well as those with experience of printmaking.
Small group workshops
Includes all printmaking materials and two A6 solar plates
These one day workshops are suitable for complete beginners as well as for those with experience of printmaking.
Some preparation of artwork, in advance, would be useful and guidance will be given.
Contact for further information